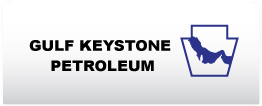 RNS Number : 6621Z
Gulf Keystone Petroleum Ltd.
13 January 2020
13th January 2020
Gulf Keystone Petroleum Limited
Exercise of options and sale of shares
Gulf Keystone Petroleum Limited ("GKP" or the "Company") announces that on 10th January 2020 Nadzeya Kernoha, Head of Finance, exercised 90,000 nil-cost share options, granted to her in 2016 under the Company's Staff Retention Plan ("SRP").  Following the exercise, on 13th January 2020 Ms Kernoha sold the 90,000 shares at a price of 202.61p.
Enquiries:
Celicourt Communications:

+ 44(0) 20 8434 2754

Mark Antelme

Jimmy Lea

 
or visit: www.gulfkeystone.com
This notification is made in accordance with the Market Abuse Regulation.
Notification and public disclosure of transactions by persons discharging managerial responsibilities and persons closely associated with them.
1

Details of the person discharging managerial responsibilities / person closely associated

a)

Name

Nadzeya Kernoha

2

Reason for the notification

a)

Position/status

Head of Finance

b)

 

Initial notification /Amendment

Initial notification

3

 

Details of the issuer, emission allowance market participant, auction platform, auctioneer or auction monitor

a)

Name

Gulf Keystone Petroleum Limited

b)

LEI

213800QTAQOSSTNTPO15

4

 

Details of the transaction(s): section to be repeated for (i) each type of instrument; (ii) each type of transaction; (iii) each date; and (iv) each place where transactions have been conducted

a)

 

Description of the financial instrument, type of instrument

Identification code

Options over common shares and sale of shares

 

 

ISIN: BMG4209G2077

b)

Nature of the transaction

Exercise of Nil-cost options and sale of shares

 

 

c)

Price(s) and volume(s)

| | |
| --- | --- |
|  Price | No. of shares |
| 0p | 90,000 |
|  Price | No. of shares |
| 202.61p | 90,000 |
|   |   |

 

d)

Aggregated information

- volume

- Price

- Total

 

 

N/A for Exercise of option

 

90,000

 

202.61p

 

£182,349

e)

Date of the transaction

10th January 2020 and 13th January 2020

f)

Place of the transaction

London Stock Exchange
 

 

This information is provided by RNS, the news service of the London Stock Exchange. RNS is approved by the Financial Conduct Authority to act as a Primary Information Provider in the United Kingdom. Terms and conditions relating to the use and distribution of this information may apply. For further information, please contact

rns@lseg.com

or visit

www.rns.com

.

 

END

 

 

DSHEAXFDFLXEEFA